About our Privacy Policy
We take your privacy seriously and are committed to safeguarding and preserving the privacy of our customers and visitors and being in compliance with the new privacy EU General Data Protection Regulation (GDPR).
Last updated February 2, 2020.
Who We Are
Tortuga Audio LLC is a privately held USA based manufacturing company located in Cape Coral, Florida. We operate under the web URL of https://tortugaaudio.com.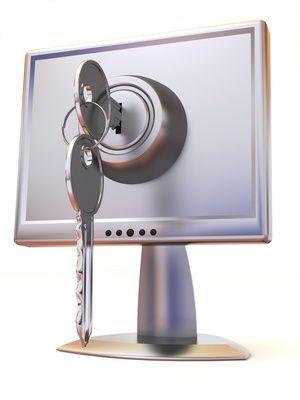 What we collect and store
While you visit our site, we'll track:
Products you've viewed: we'll use this to, for example, show you products you've recently viewed
Location, IP address and browser type: we'll use this for purposes like estimating taxes and shipping
Shipping address: we'll ask you to enter this so we can, for instance, estimate shipping before you place an order, and send you the order!
We'll also use cookies to keep track of cart contents while you're browsing our site.
When you purchase from us, we'll ask you to provide information including your name, billing address, shipping address, email address, phone number, credit card/payment details and optional account information like username and password. We'll use this information for purposes, such as, to:
Send you information about your account and order
Respond to your requests, including refunds and complaints
Process payments and prevent fraud
Set up your account for our store
Comply with any legal obligations we have, such as calculating taxes
Improve our store offerings
Send you marketing messages, if you choose to receive them
Conversely, we DO NOT collect and retain any credit card account numbers or PayPal account addresses all of which is handled through secure 3rd party payment gateways and is never stored on our website or our files.
If you create an account, we will store your name, address, email and phone number, which will be used to populate the checkout for future orders.
We generally store information about you for as long as we need the information for the purposes for which we collect and use it, and we are not legally required to continue to keep it. For example, we will store order information for at least 7 years for tax and accounting purposes. This includes your name, email address and billing and shipping addresses.
We will also store comments or reviews, if you choose to leave them.
Who on our team has access
Members of our team have access to the information you provide us. For example, both Administrators and Shop Managers can access:
Order information like what was purchased, when it was purchased and where it should be sent, and
Customer information like your name, email address, and billing and shipping information.
Our team members have access to this information to help fulfill orders, process refunds and support you.
What we share with others
We share information with third parties to help us provide our orders and store services to you. For example, we share payment information withy payment gateways such as PayPal. We share shipping address, phone and email information with shipping services such as US Postal Service, Federal Express, DHL, and UPS. We may share your name and email address with our newsletter services provider.
Payments
We accept payments through PayPal. When processing payments, some of your data will be passed to PayPal, including information required to process or support the payment, such as the purchase total and billing information.
We do not store any credit card information or PayPal account information on our website.
Please see the PayPal Privacy Policy for more details.
Visitors who purchase our products through our website are required to provide their name, address, email and payment information which we retain. Payment information is held for accounting purposes only and is treated with the strictest confidence and not shared with any third party.
Visitors who become members of our support forum are required to supply an email address plus their first and last names. All other information that a member may choose to supply via the support forum profile form is optionally given.
If at any time a registered user of our website requests that we remove their registration details, once we have verified that the request comes from the user in question, we will accede to the request. Any support forum posts they have made will revert to 'Guest' status. However support forum topics and posts will only be removed at our own discretion and we retain the right to keep those available to other members.
Data Storage
We take reasonable steps to ensure the security of our website data which runs on the WordPress platform under the Ubuntu server operating system. We currently host our website on our own secure dedicated server that we do no share which is physically located at a private location in the United States. Access to our web hosting service requires both an encrypted private key and can only be accessed by users accessing this service from a narrowly defined range of IP addresses.
Data may, from time to time, be transferred from our server to other storage media strictly for the purposes of testing and development of our website. This data is not shared with anyone who is not on the TortugaAudio team.
Links To Other Sites
To the extent TortugaAudio.com provides links to other web sites, when you leave the TortugaAudio.com website, you will be going to sites that are beyond our control. These other sites may send their own cookies to users, collect data, or solicit personal information. The privacy policies and procedures described here for TortugaAudio.com do not apply to any external links. We encourage you to read the privacy policies of any site you link to from ours, especially if you share any personal information. Be informed. You are the person best qualified to protect your own privacy.
Contacting Us
If you any questions regarding the TortugaAudio.com website, it's content or statements declared in this Privacy Policy, you are welcome to contact us via email.
Changes to this Policy
This Privacy Policy is subject to review and may change from time to time. If at any time we offer new features, options or require more personal information from our users we will update this policy accordingly.